After you have entered your content into a block, you can convert that block into a reusable block. For example, let's say we want to reuse our paragraph (text) block. To make it reusable, we need to do the following.
To create a reusable block, select the block you want to reuse.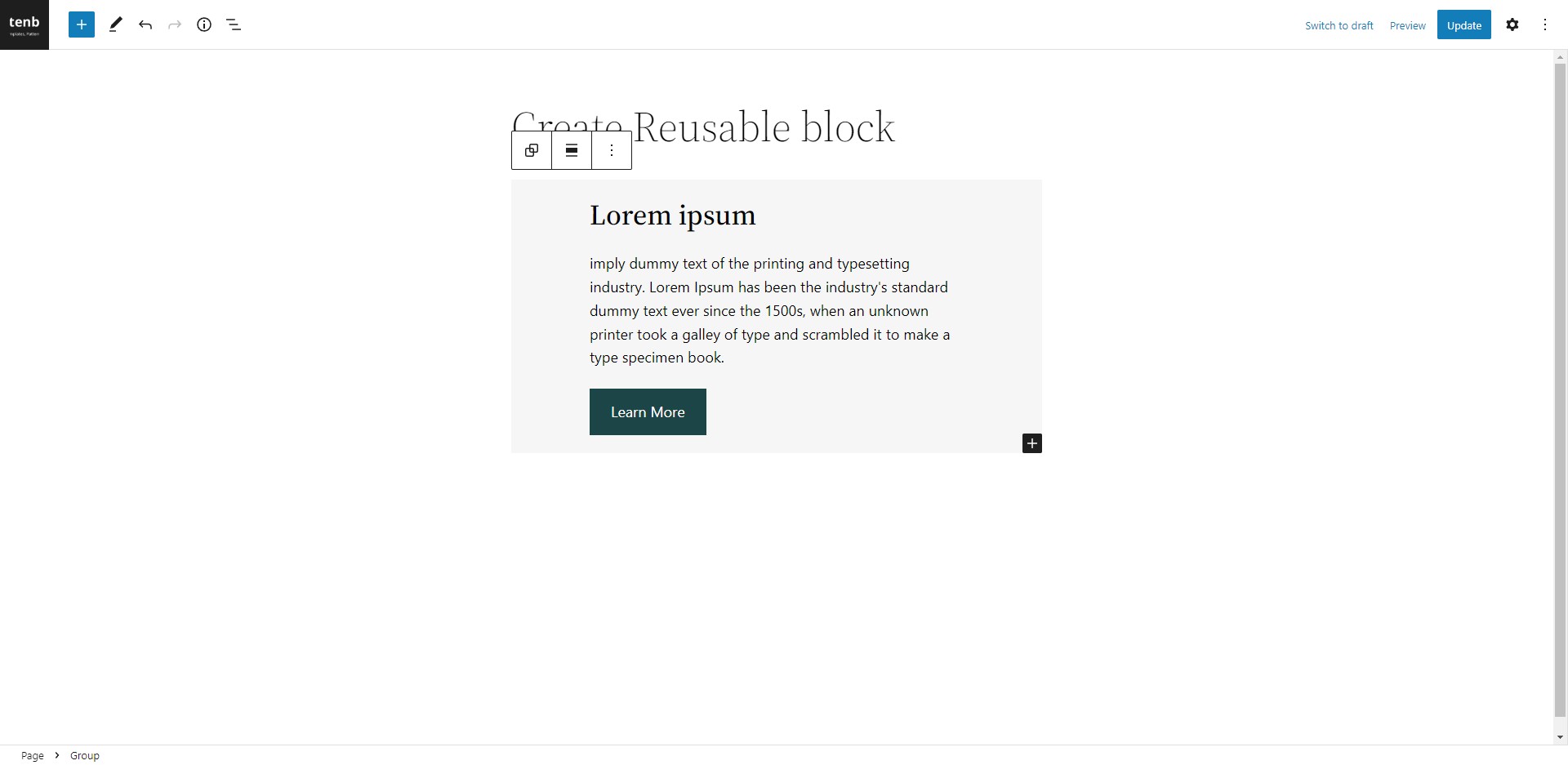 Then, you can look for the three dots in the toolbar when you hover over the selected block.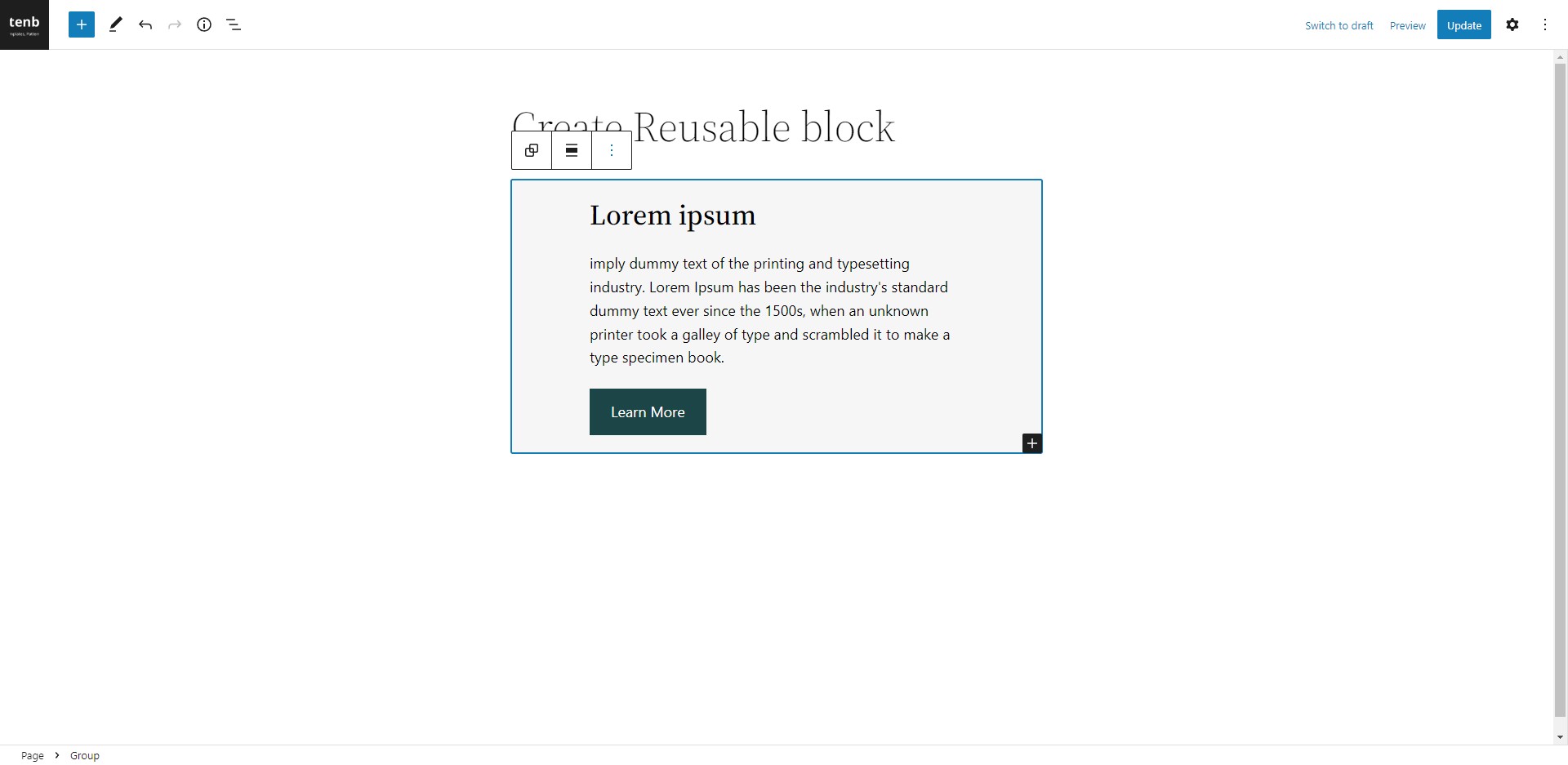 Click on it to create a reusable block.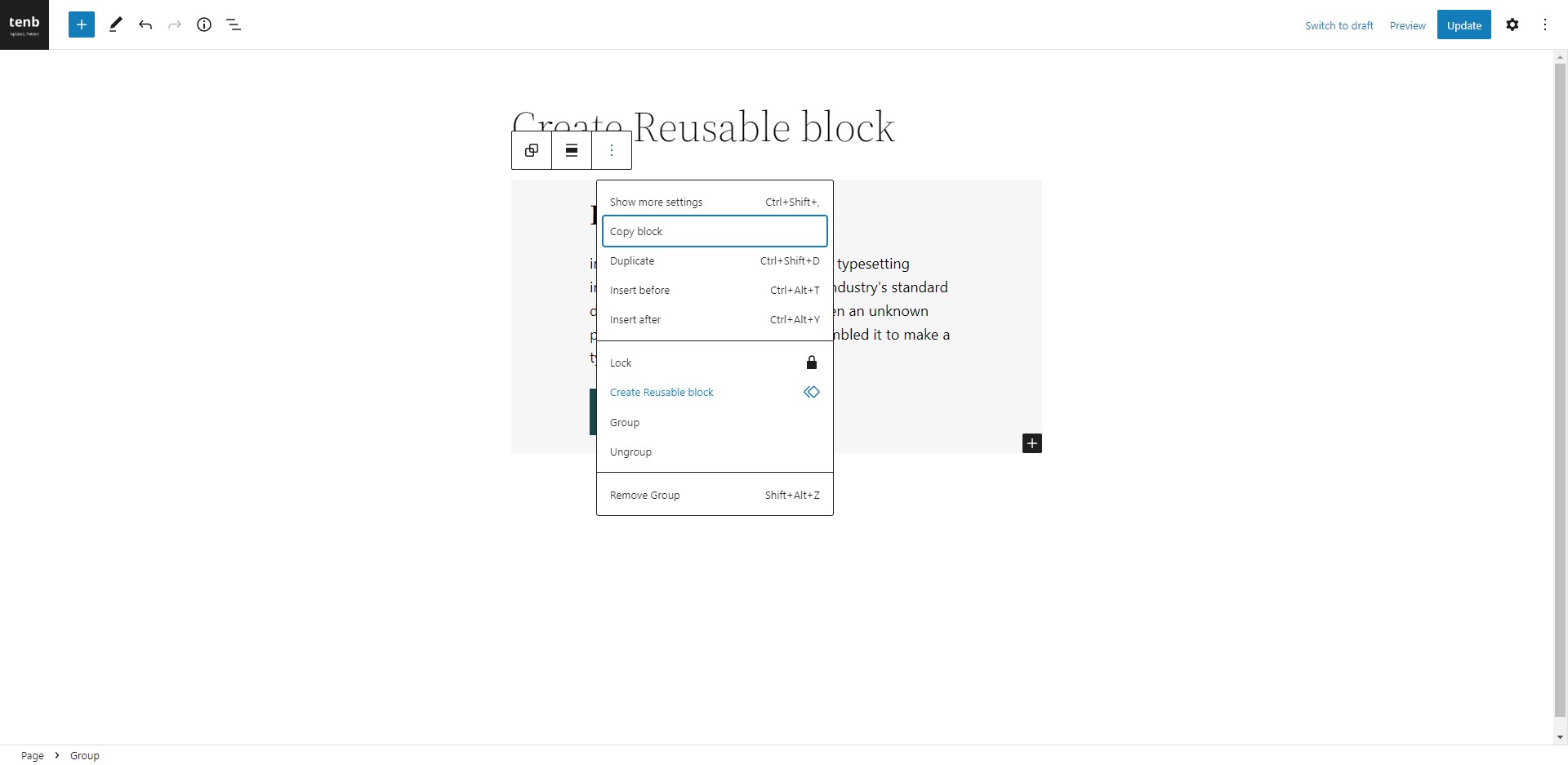 A window will pop up. In this window, you will see a field named Type in the name you want to give your reusable block. Next, proceed with the remaining steps of creating a reusable block.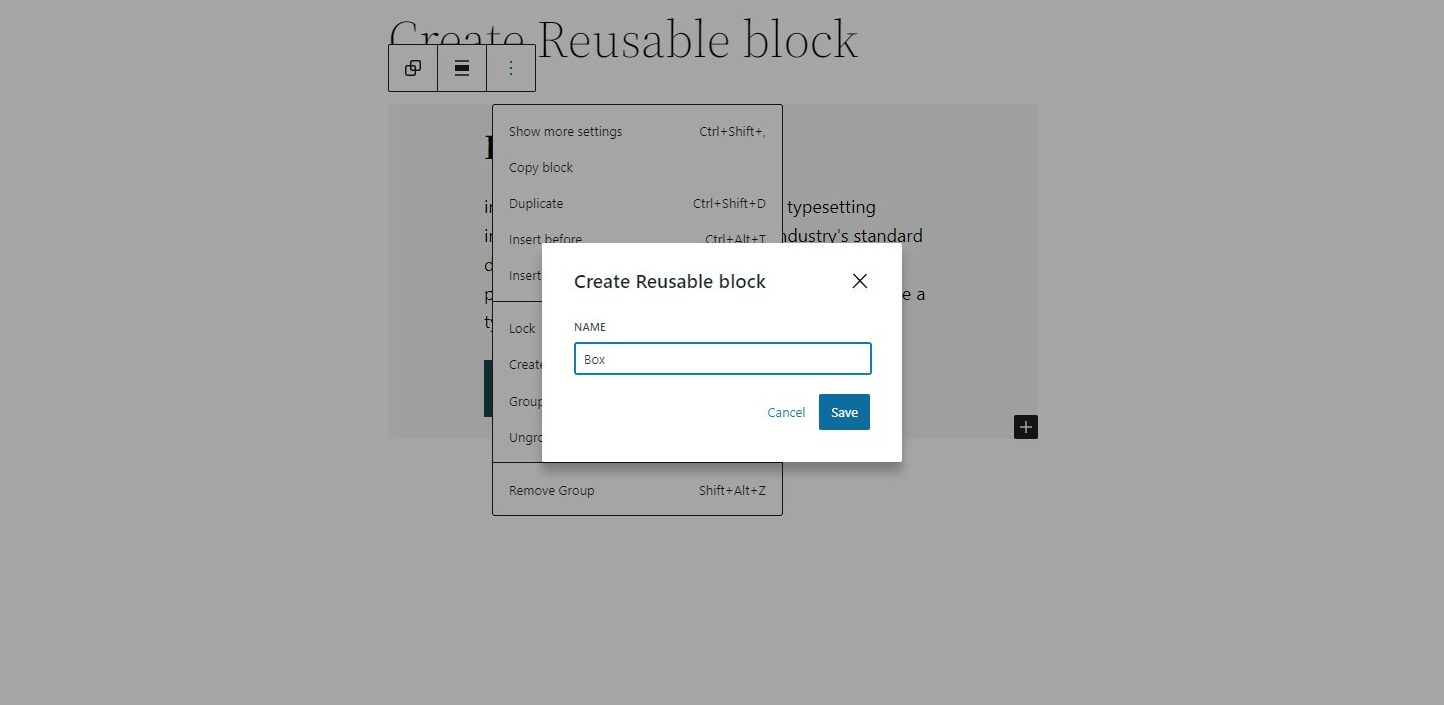 To add a reusable block to a post or page, click the + Block Inserter icon and select the Reusable tab. Click the block you want to add to the post or page.