Block locking in WordPress is a feature that prevents certain blocks from being accidentally removed or moved by specific users. There are two levels of block locking: "cannot remove" and "cannot move." The "cannot move" lock prevents users from moving the block using drag and drop, arrow keys, or the list view.

If you want to lock a block, follow this step:
In the WordPress editor, click on the block you want to lock.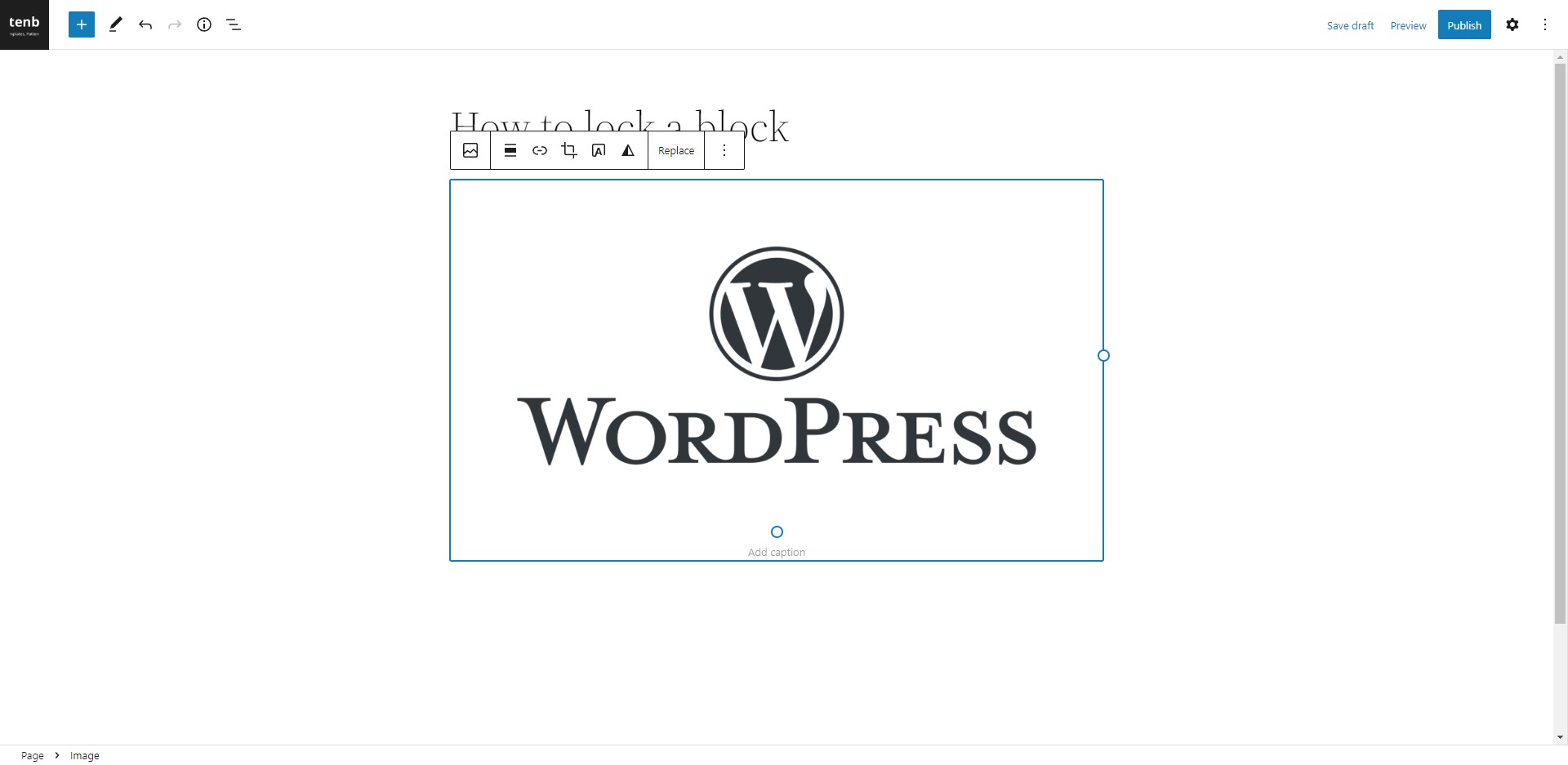 In the block toolbar, click on the three dots icon to open the drop-down menu.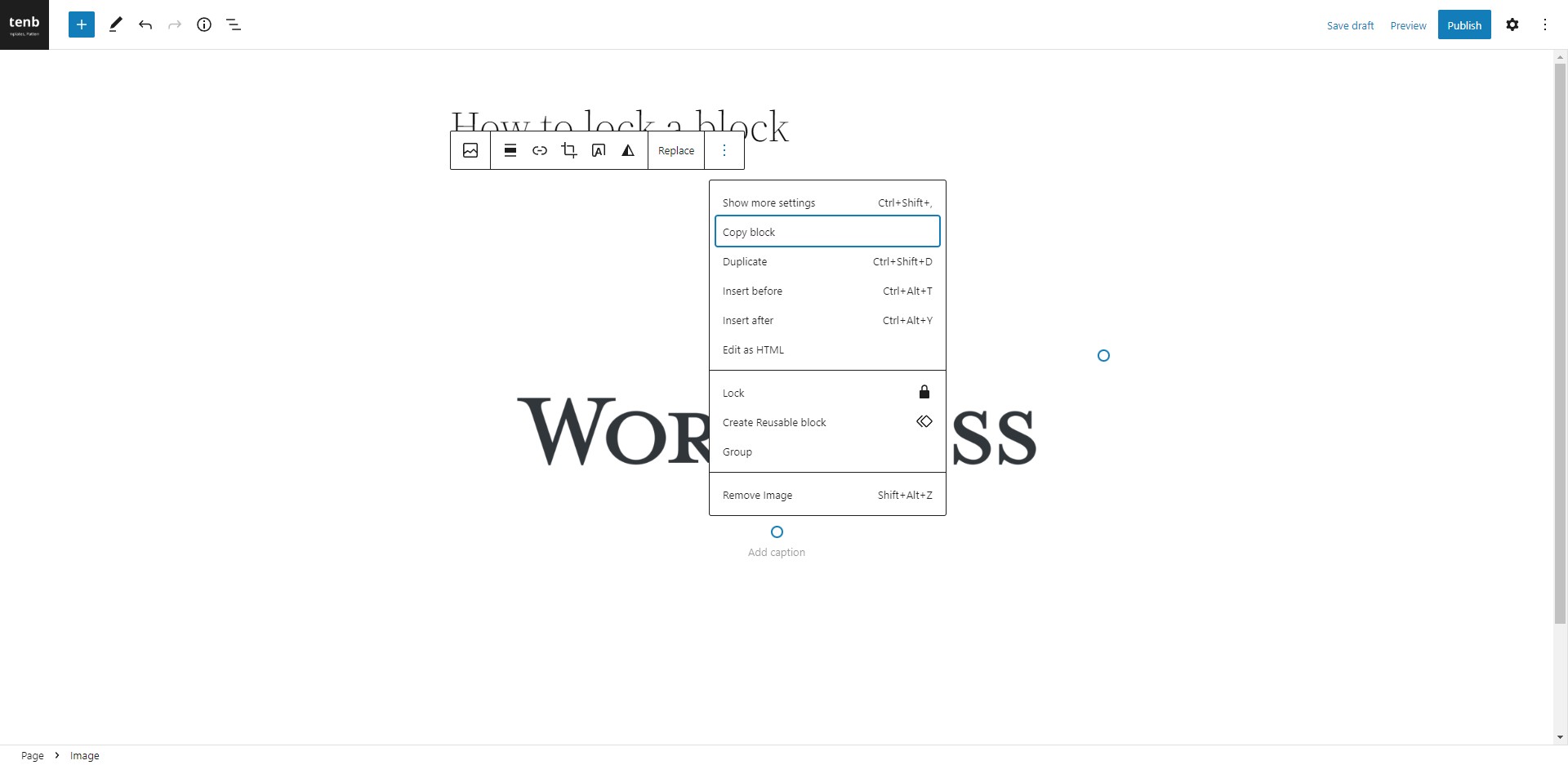 From the drop-down menu, select the "Lock" option.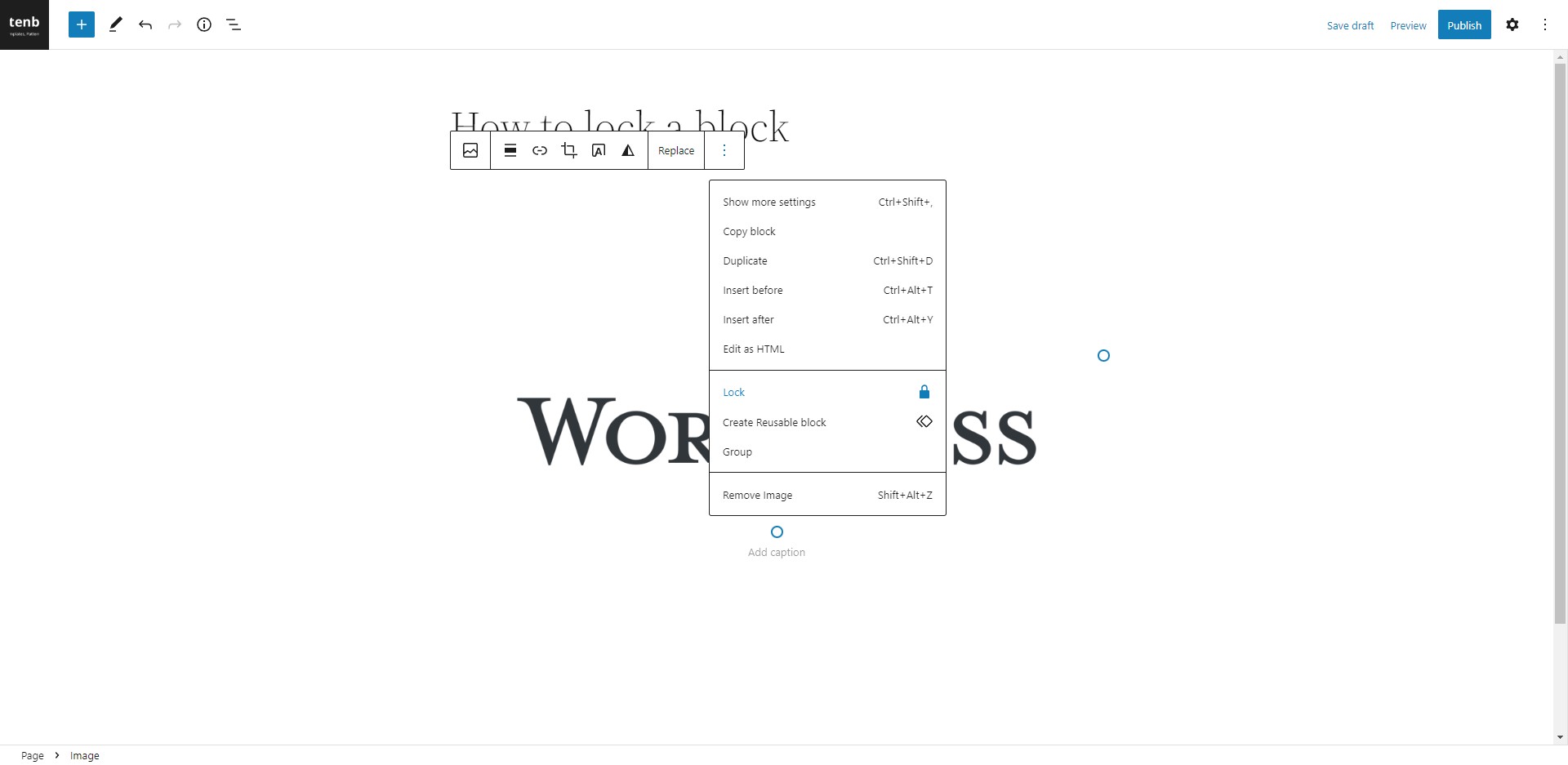 There are a few lock options available for selection. Once chosen, the block will become locked, and a lock icon will appear.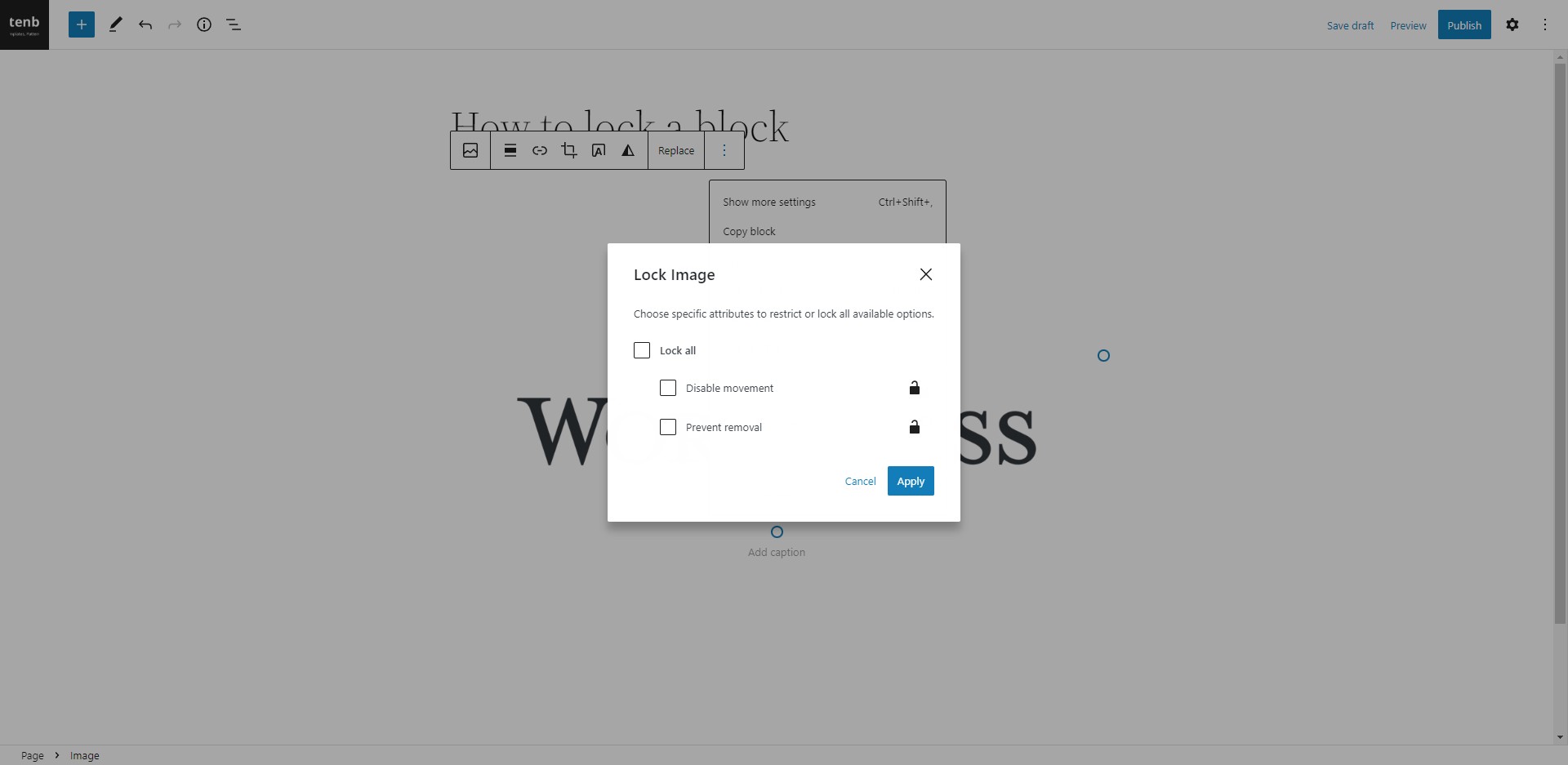 A lock icon will indicate the locked block in the list view. This shows that the block is currently locked and cannot be edited.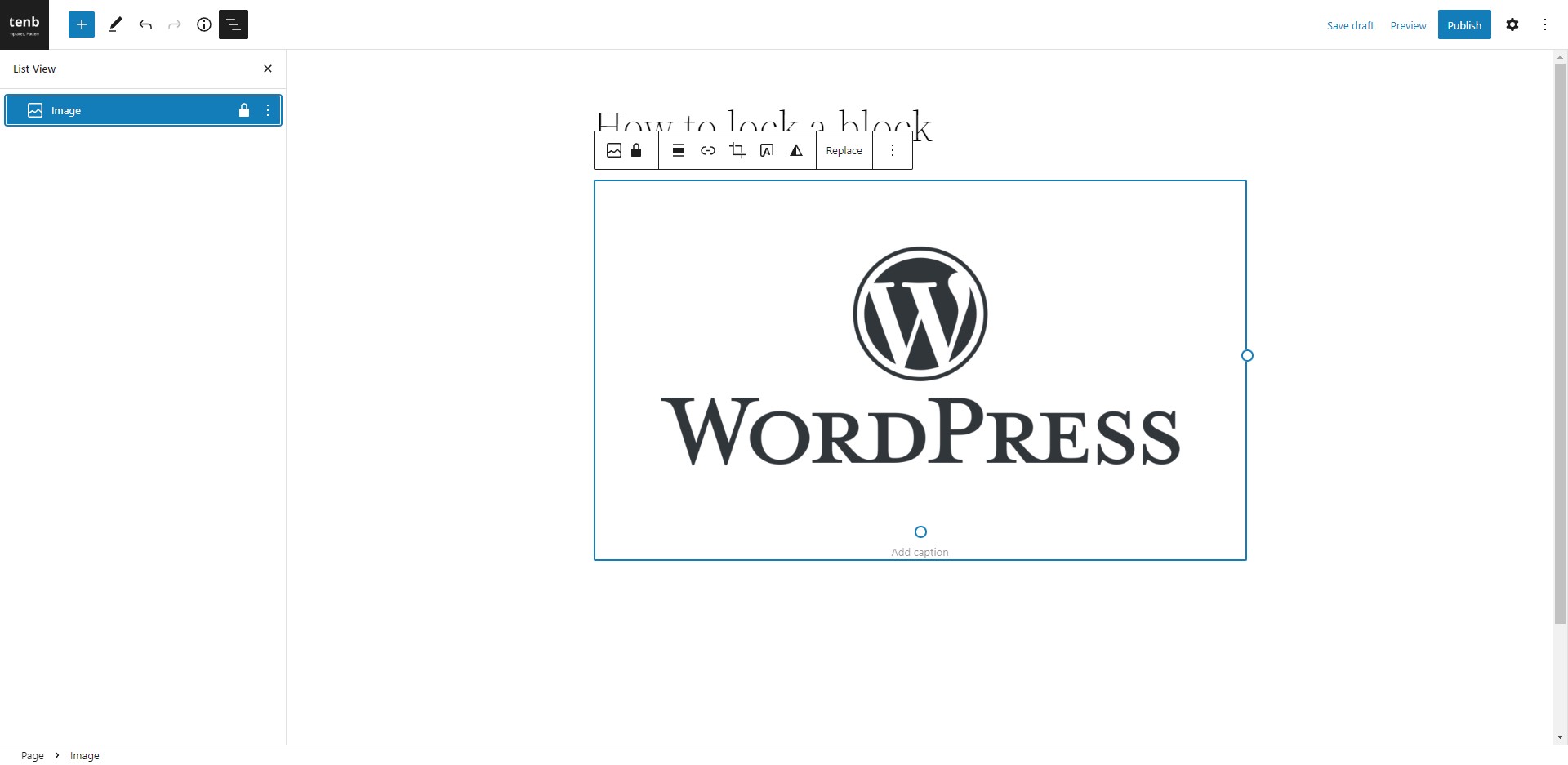 To unlock the block, click on the lock icon, and a popup will appear to uncheck the lock option. Click the apply button to save your change.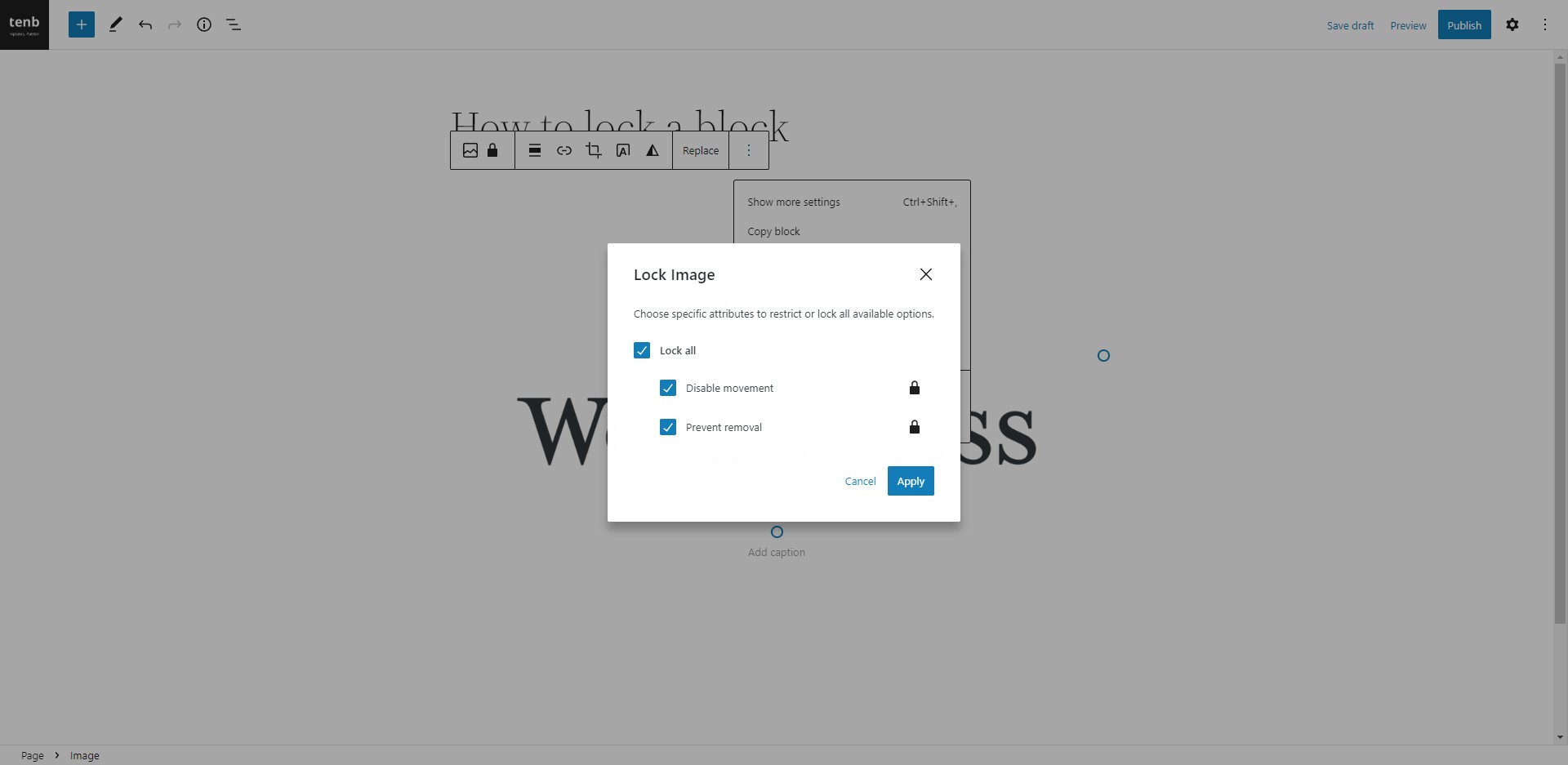 Tip
Only users with the appropriate permissions can lock and unlock blocks. You may not have the necessary permissions if you don't see the "Lock" option in the drop-down menu.