Rearranging blocks refers to moving blocks to different locations within a page or post. This can be useful for changing the order in which content appears or grouping related blocks together.

To rearrange blocks in the WordPress Gutenberg editor, follow these steps:
Click on the block that you want to move to select it.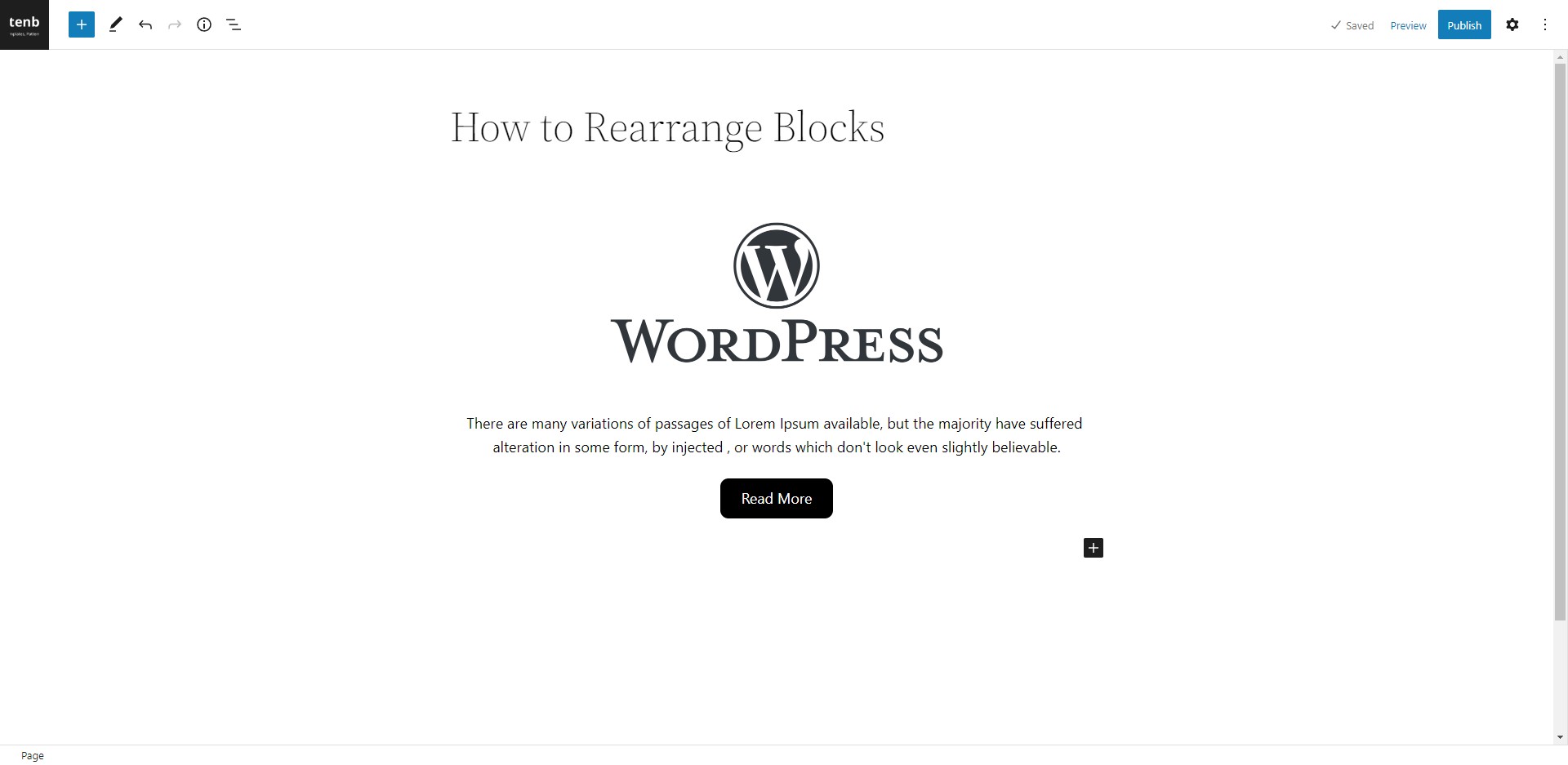 Drag the block to the new location using the drag option in the top toolbar of the block.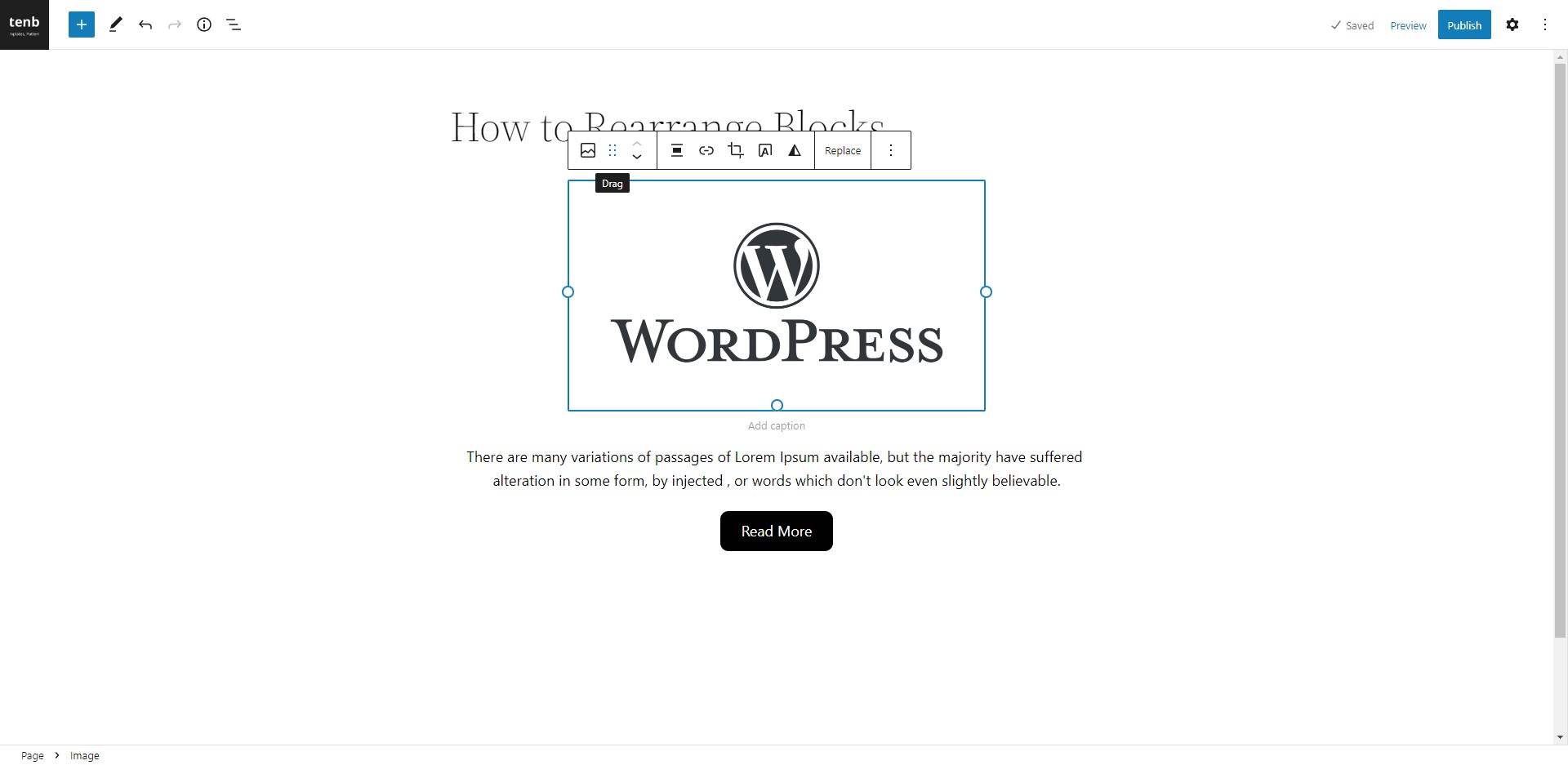 To move this Block, Click and hold the box made of dots, then drag it to a new location.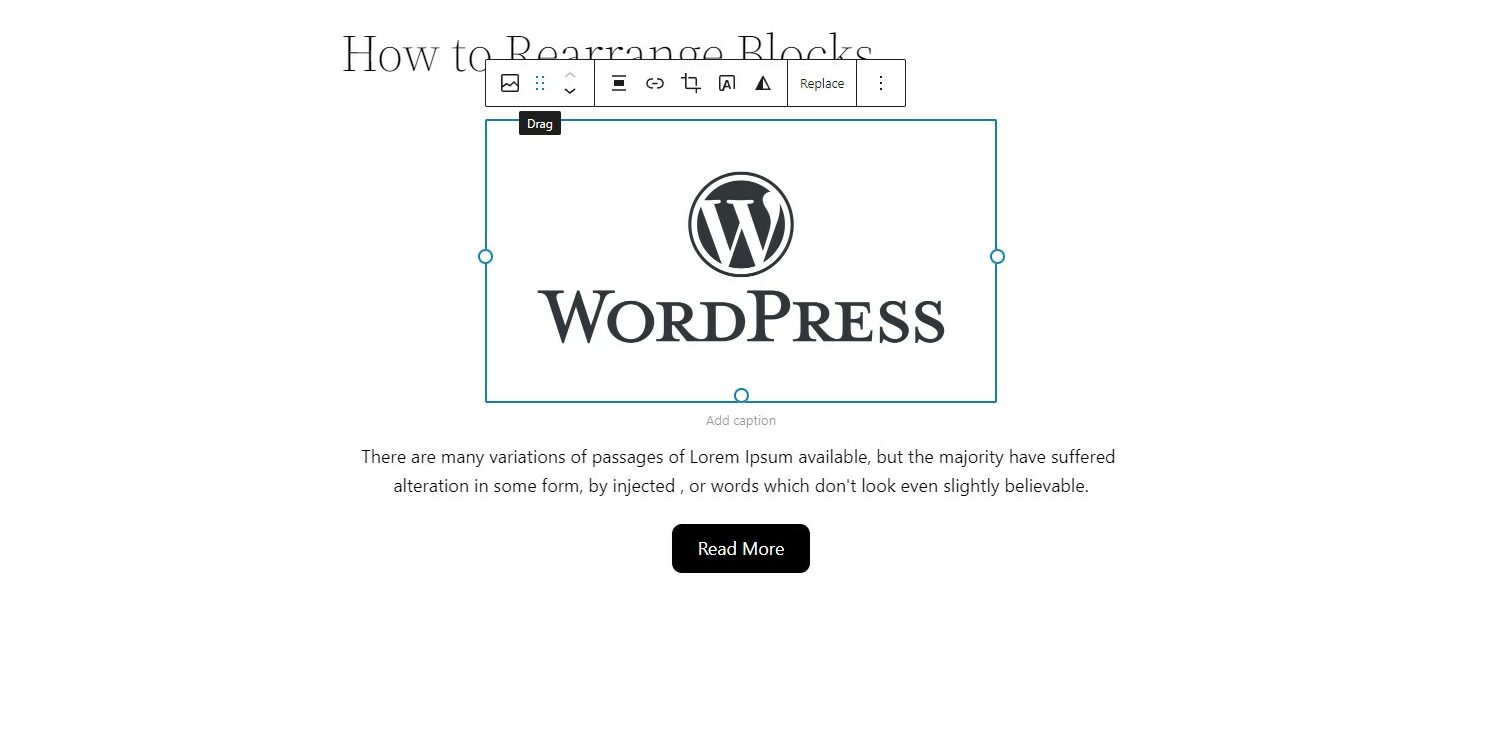 An alternative way to Rearrange a Block
You can move the block around on the page using arrows. The arrows will allow you to move the block up or down one level at a time.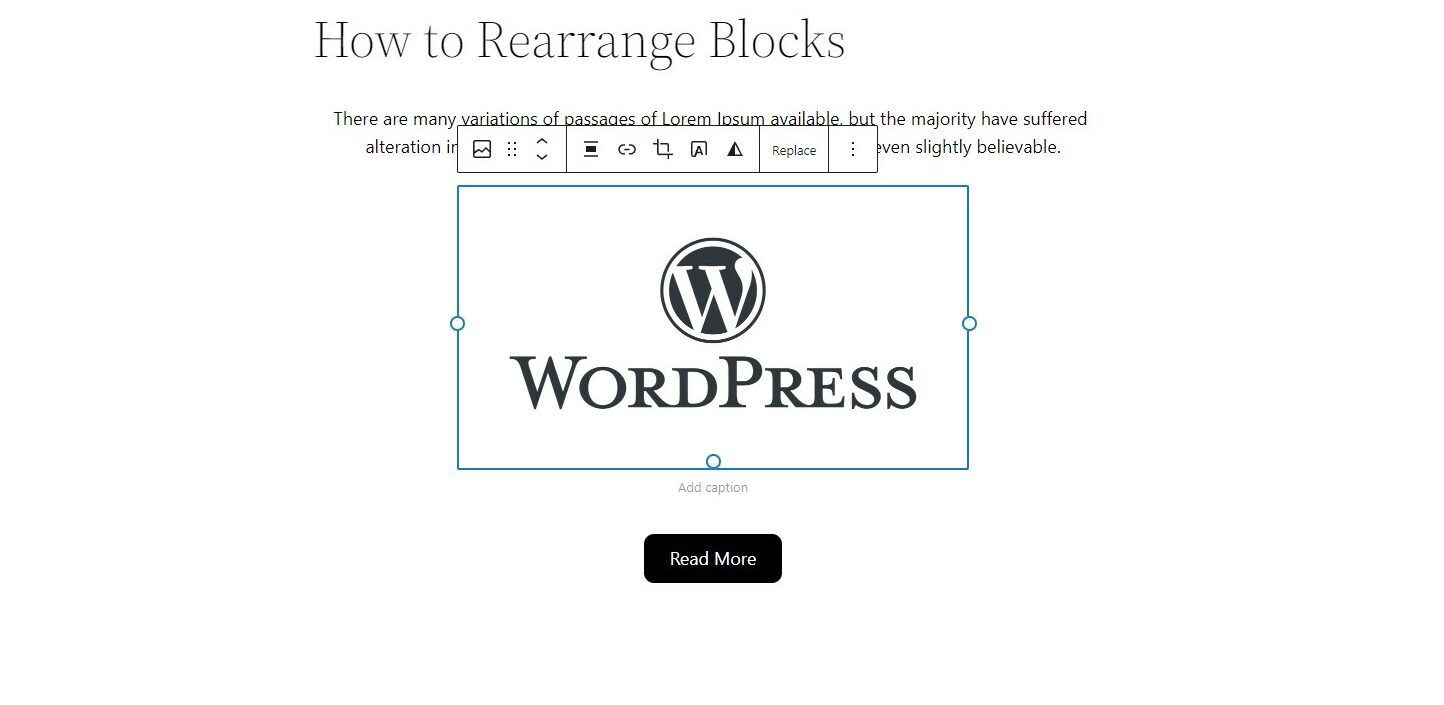 You can also move a block around on the page or post using list view.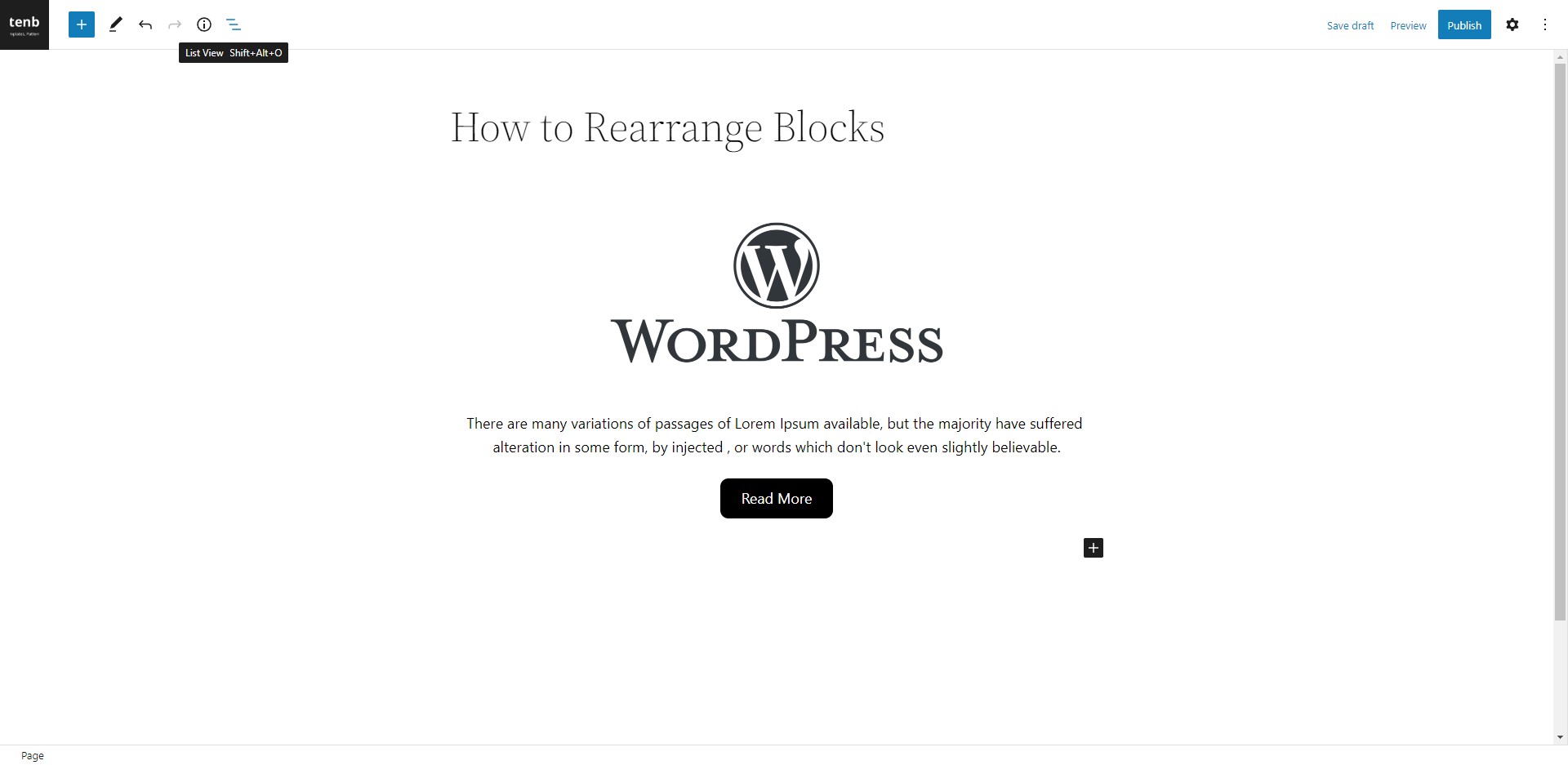 Click on the list view icon from the top toolbar, which enables the list view sidebar.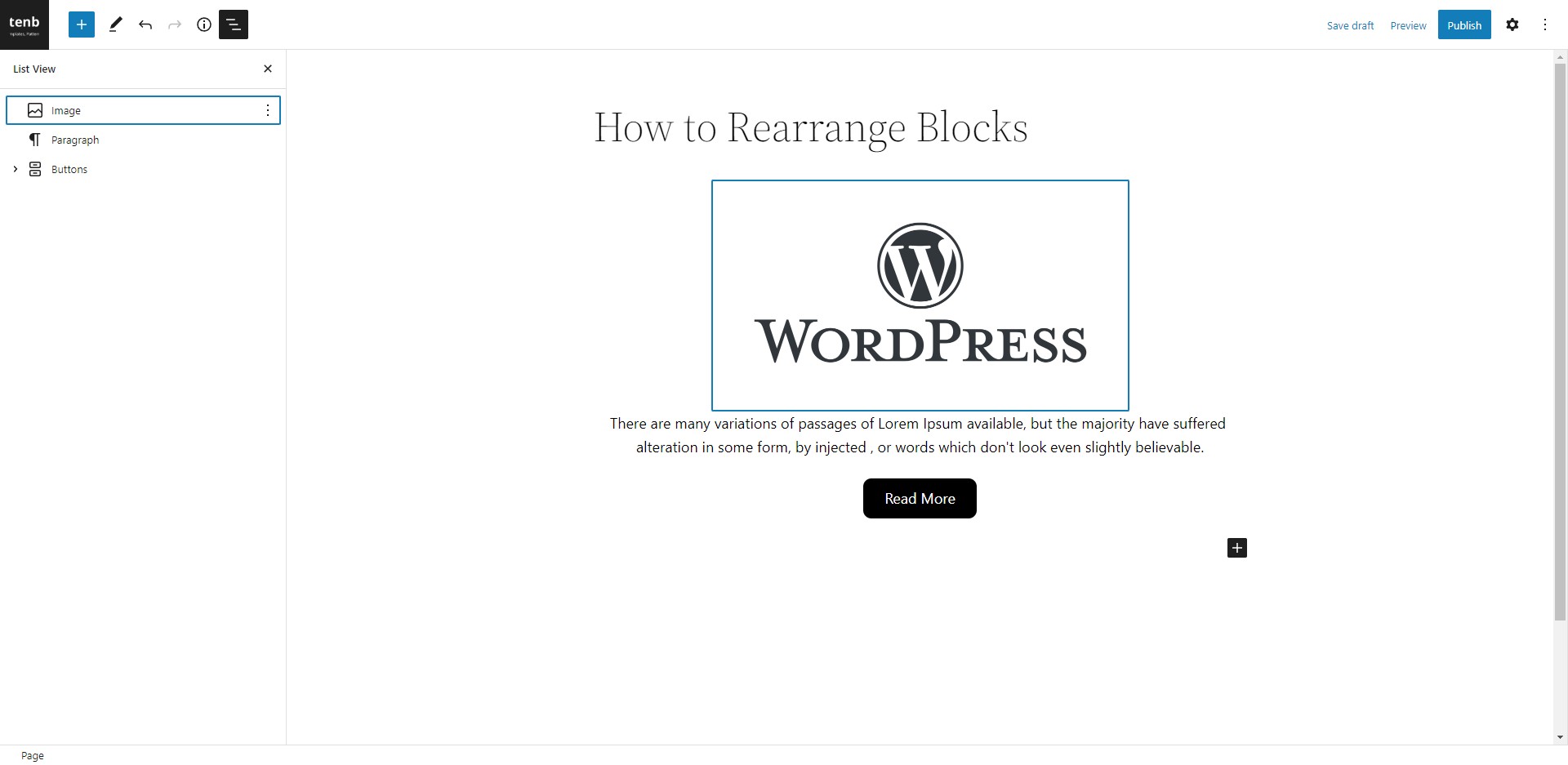 Click on the block you want to move. Hold the block and drag it to the desired position.