Newsletter Glue is a new and free WordPress plugin that connects to Mailchimp, MailerLite, and Sendinblue and lets you send posts to subscribers inside the WordPress editor.
It focuses on this one feature and tries to make it as seamless as possible.
Let's see how it works…
First, create a new post, or edit an existing one
Inside the WordPress editor, scroll down to Send as newsletter and check the box.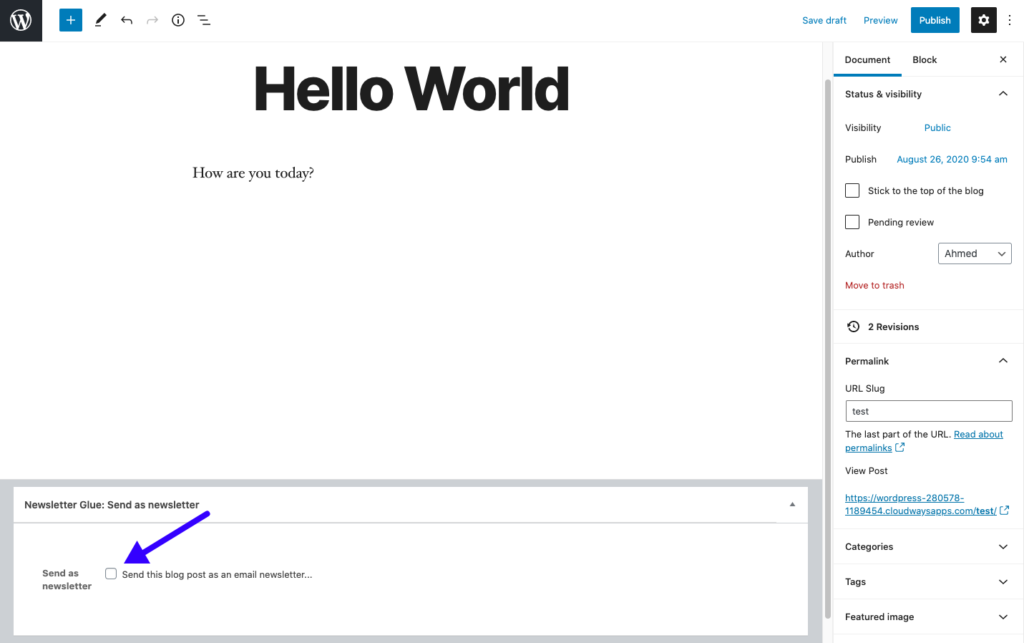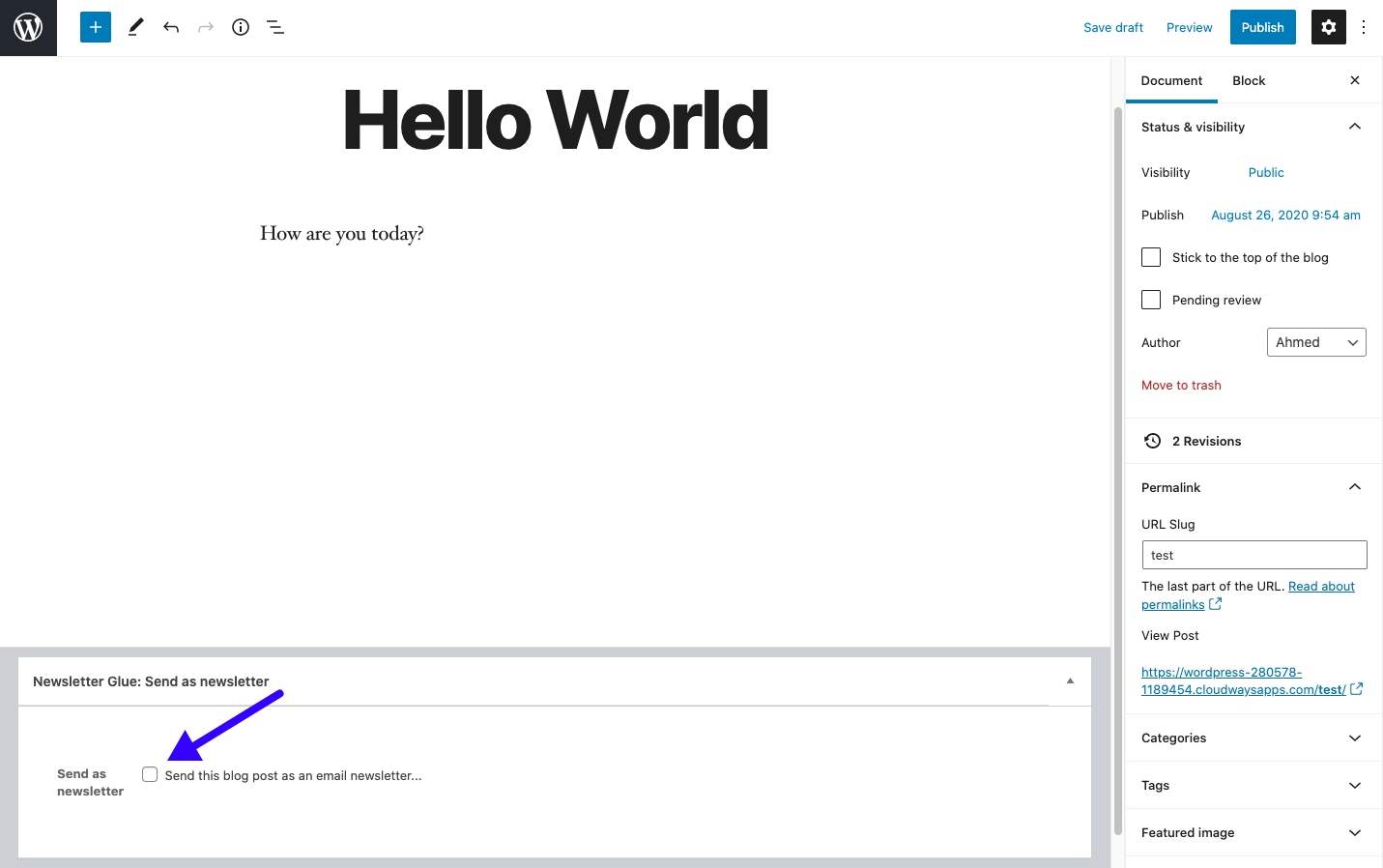 This expands the feature to reveal additional settings. These will be filled by default during the onboarding wizard and you can also change them in the Newsletter Glue settings.
This way, all you need to look for is the green Your email is ready to publish notification. If you see it, you can simply publish your post, which will cause your newsletter to be sent!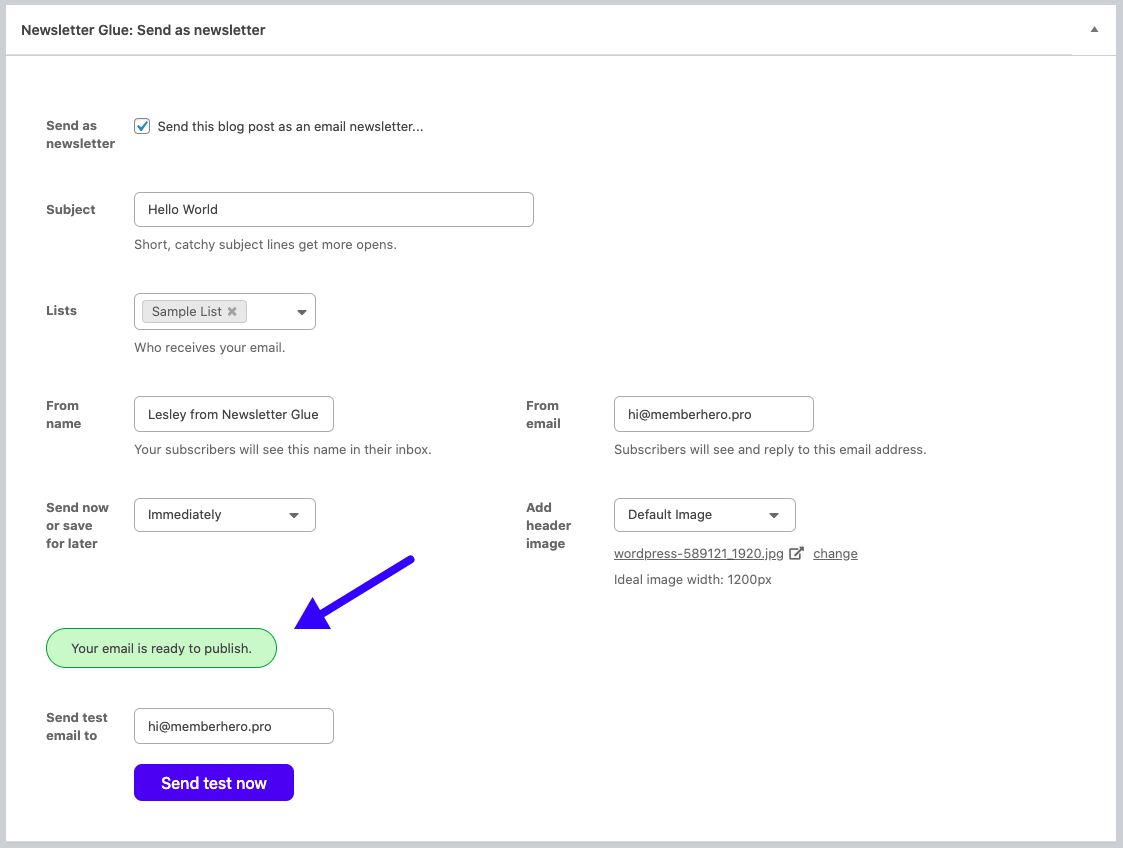 And that's it! Once you publish your post, your newsletter will be sent!

For technical users, Newsletter Glue also includes a custom CSS box which you can find in Newsletter Glue > Settings > Custom CSS tab. This box lets you add custom CSS to your newsletter without it showing up in your blog post. But bear in mind that this is still constrained by normal email standards. To learn more about what CSS works in email, check out this awesome tool by Campaign Monitor.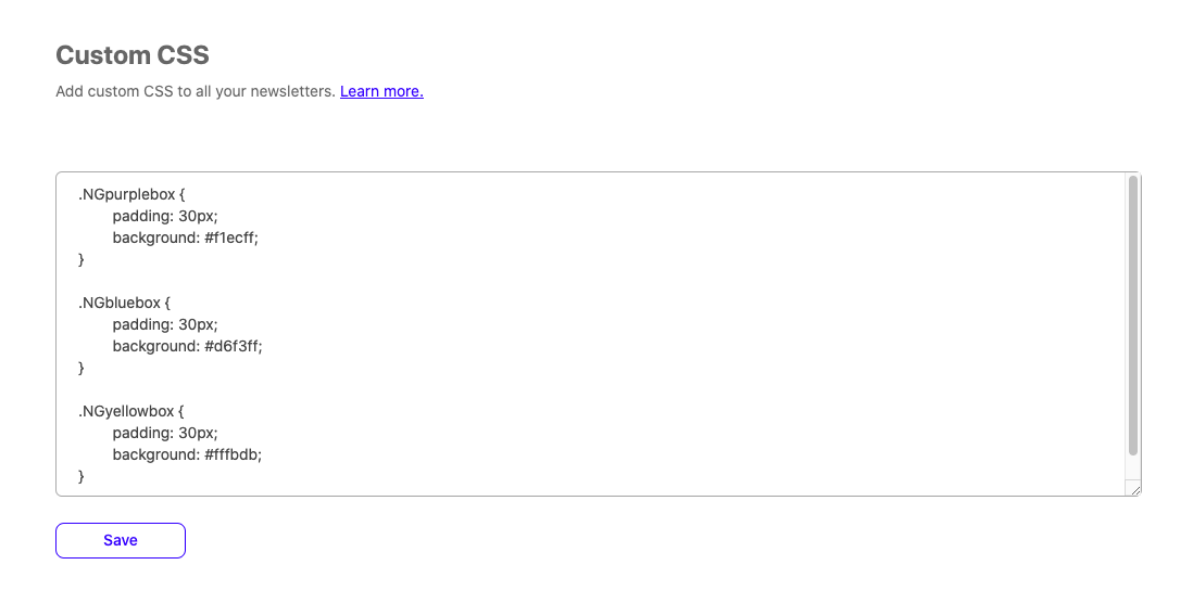 The plugin itself is quite simple, but users so far seem to love it for exactly that reason.
In addition, it also means that you now have an in-built newsletter archive, because every newsletter you send, also exists on your blog. Make full use of it by creating a new category, like Newsletter, and adding all posts sent to subscribers to that category. Now, any reader can simply go to your newsletter category and browse all newsletters you've emailed to your subscribers. Cool!
Watch the feature walkthrough video
Roadmap
Newsletter Glue is currently a free plugin. But Lesley Sim, co-founder of Newsletter Glue, mentions that they are currently working on a paid version to be released later this year.
The paid version will include advanced customisation options along with a custom newsletter block and emoji NPS polls.
If you've used Newsletter Glue before, let us know what you think of it in the comments!