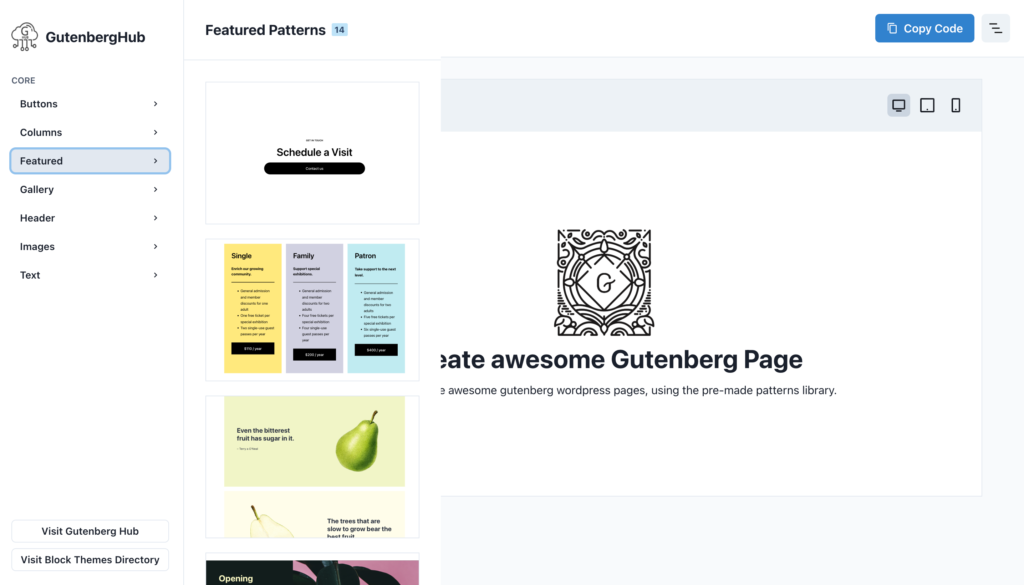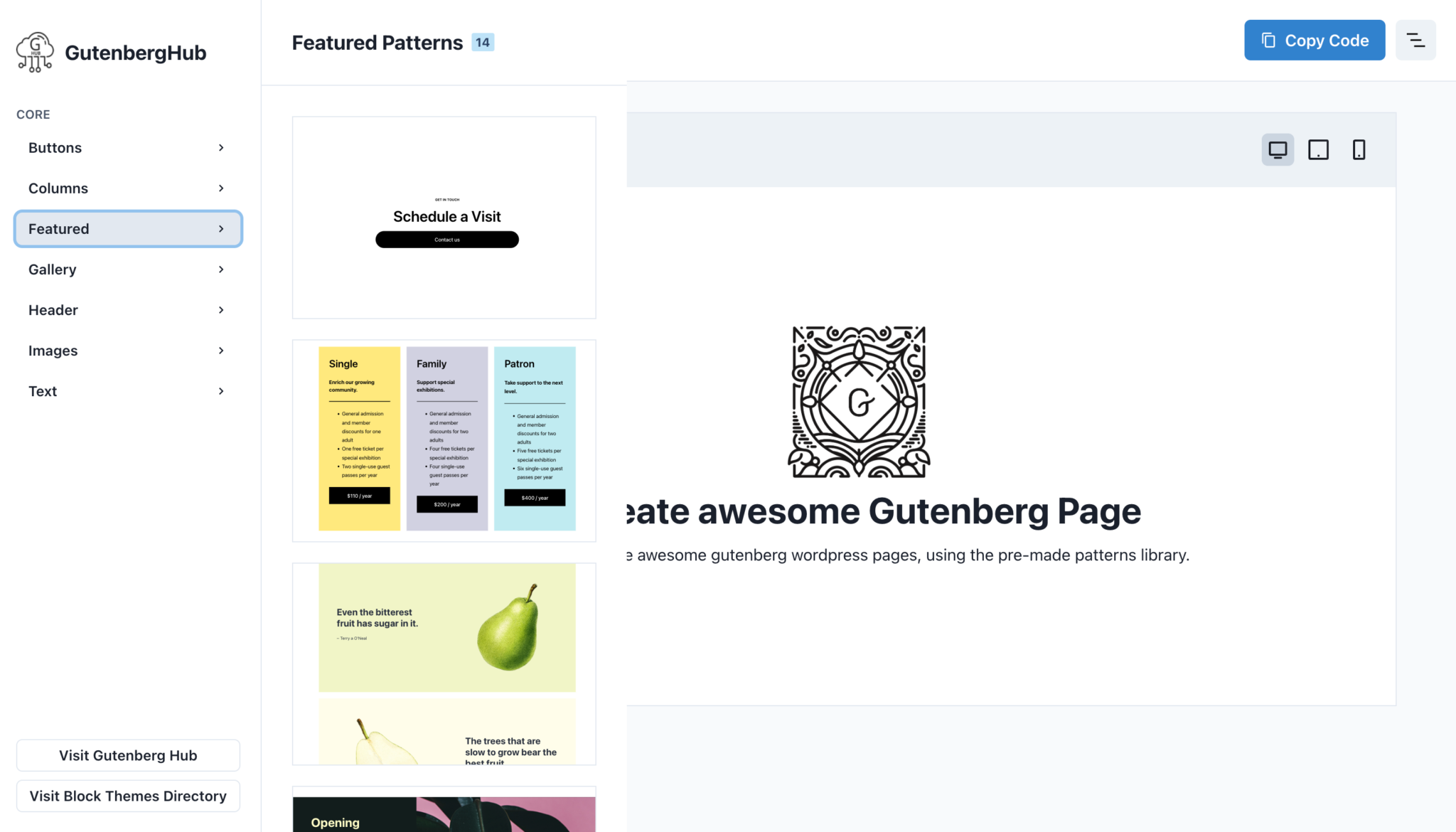 Gutenberghub Builder is a powerful tool that makes it easy to create professional-grade Gutenberg pages. With Gutenberghub Builder, you can simply select a pre-made pattern from the patterns library and drop it onto your page. From there, you can easily move or delete the pattern as needed, using the intuitive drag-and-drop interface.
One of the great features of Gutenberghub Builder is the ability to preview your page in different devices, including desktop, tablet, and mobile. This lets you see how your page will look on different screen sizes, ensuring that it looks great no matter how it's accessed.
Sharing your page with others is also a breeze with Gutenberghub Builder. Simply click the "share" button, and you'll be provided with a link that you can send to anyone. This makes it easy to collaborate with others, or simply share your work with the world.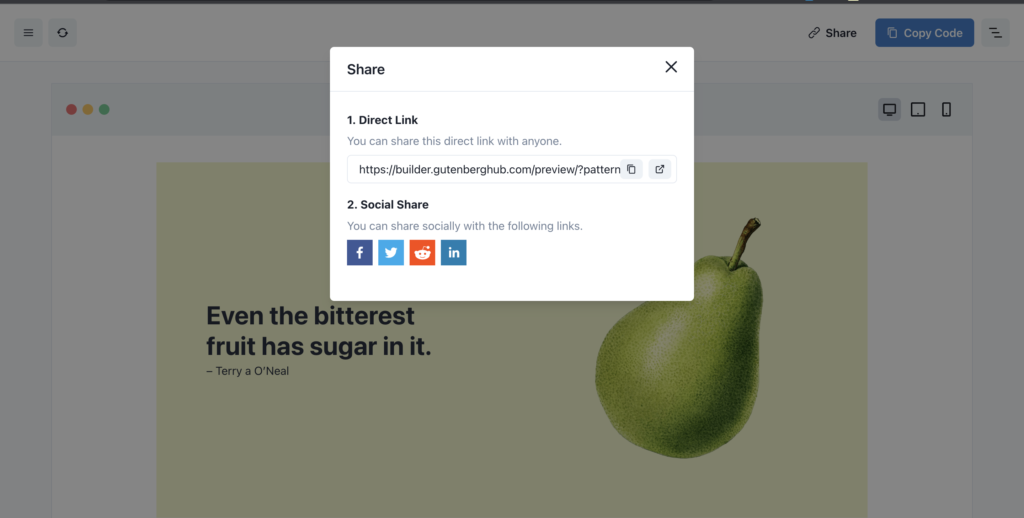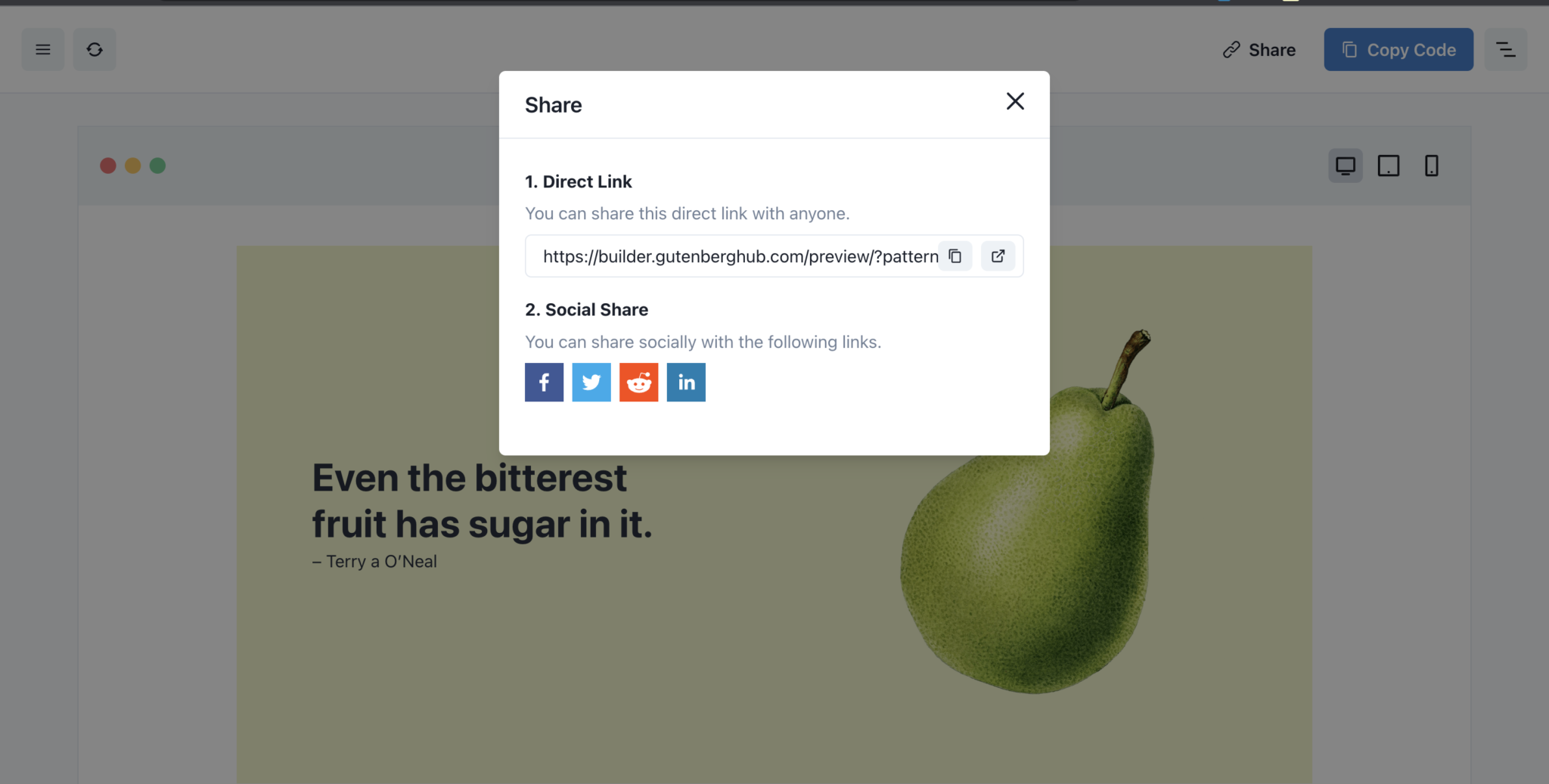 Finally, when you're ready to use your page in WordPress, Gutenberghub Builder makes it easy to copy and paste the generated code into the Gutenberg editor. This saves you time and effort, and ensures that your pages look great in WordPress.
Overall, Gutenberghub Builder is a valuable tool for anyone looking to create Gutenberg pages ideas quickly and easily. Whether you're a developer, designer, or simply a WordPress enthusiast, Gutenberghub Builder is sure to become an essential part of your workflow. So give it a try today, and see just how powerful and convenient Gutenberghub Builder can be!