A Hub for WordPress Block Editor, Gutenberg
Gutenberg Hub is a great place to learn about the WordPress Block Editor. It offers tutorials, tips, blocks, patterns, and more resources. You can also buy premium Blocks and patterns, and other Gutenberg goodness to enhance your website.
💌
Join Our VIP Subscriber Club!
Subscribe for special promotions, offers, freebies, and the latest updates and news – all exclusively for our VIPs 🌟💌🎁
In the online world, where everyone wants things fast, your website's speed matters a lot. Large images can slow down […]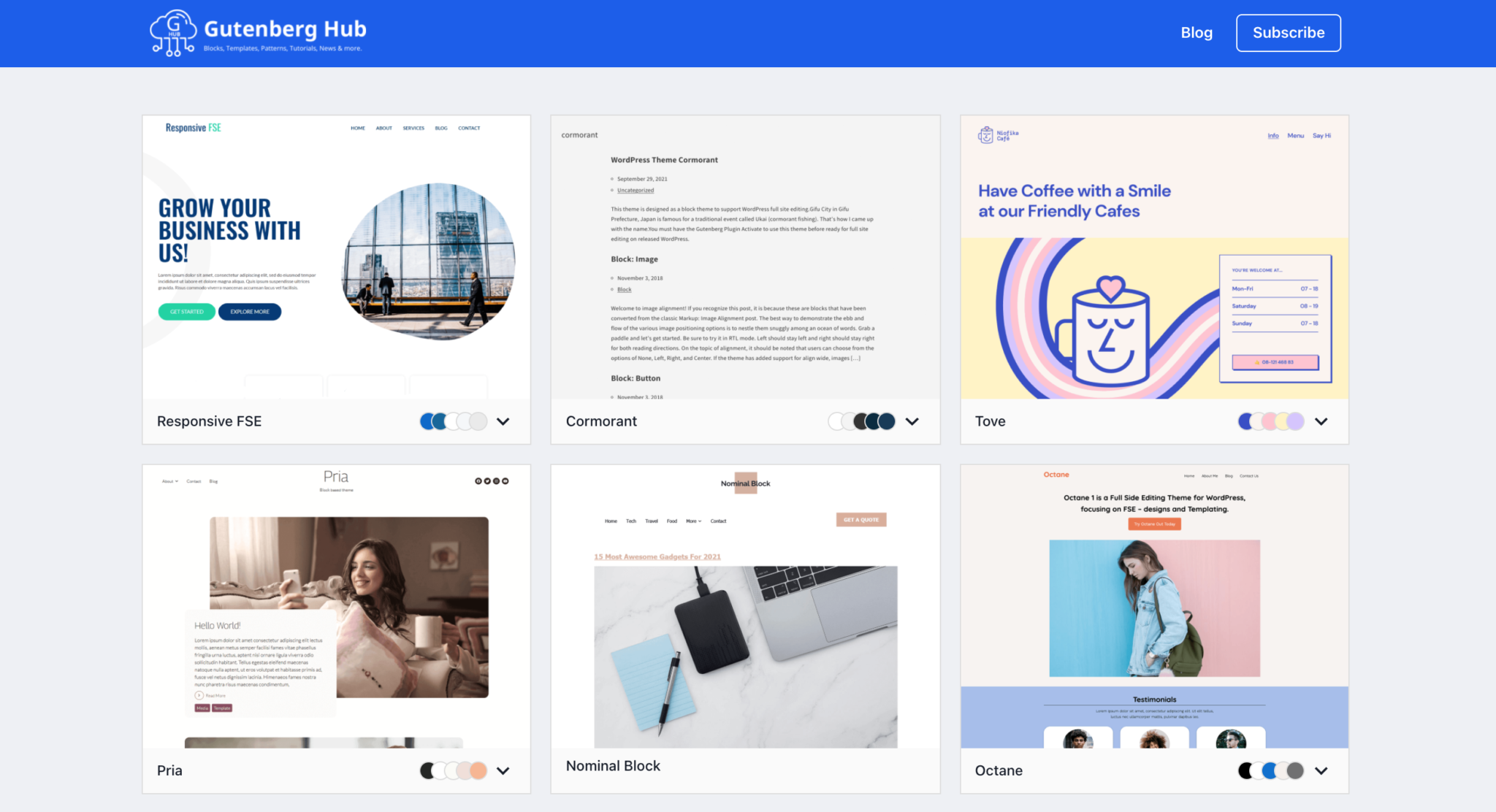 WordPress themes directory
Discover the ultimate destination for finding the best WordPress themes.

Finding the perfect theme for your website has never been easier. Say goodbye to the frustration of sifting through countless themes, and hello to a sleek and stylish website with our theme directory at your fingertips. Explore our directory now and see for yourself why it's the go-to resource for finding the best WordPress themes.
Gutenberg Builder
The Gutenberg Builder Tool is a page building solution for WordPress that simplifies the process of creating page designs.
It allows you to easily select patterns from the official WordPress patterns library and piece them together to build an entire page, saving you time and effort.