With the Gutenberg Blocks Design Library, you can create complex layouts directly in the browser. This plugin is a real asset for agencies and web designers who want to start using the new WordPress editor but find it too complicated when it comes to creating advanced page designs. You have now all the tools needed to create live web mockups for your client designs.
Gutenberg Blocks Design Library provides pre-built sections designs using only the default core blocks that come with WordPress from Gutenberg editor. The free version comes with 50 different designs that users can import from the growing Gutenberg Blocks Design Library. More than that, every second week are released new layouts and sent exclusively to the plugin email subscribers for free. These include designs for most used designs elements, such as text with images, headings, features list, columns with headers, call-to-action sections, team member listings, testimonials, contact page layouts, and more.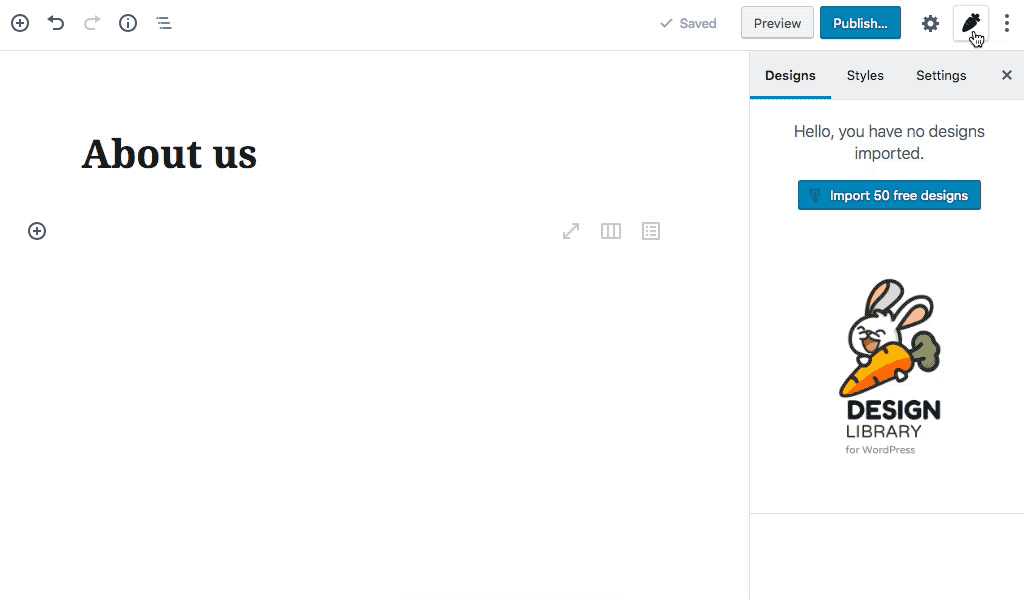 The Gutenberg Design Library plugin doesn't add custom codes to the page. It is fully compatible with other Gutenberg plugins and themes. If your theme is compatible with Gutenberg, it will work with this plugin too. It also ensures data portability. If a user ends up deactivating and removing the plugin for any reason, the content is still there in the default block design.
Plugin Installation
To install the plugin, go to WP Admin > Plugins > Add new and search after "blocks design". Install and activate the plugin: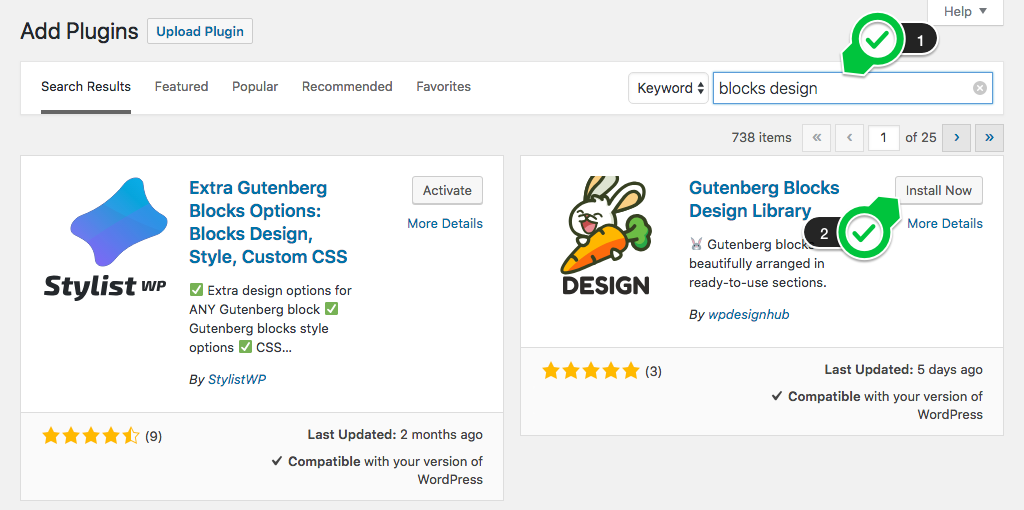 Activate the library
After installing the plugin, the design library is available by clicking the carrot icon in the menu at the top of the editor:

Plugin setup and block designs import
The user is then prompted to import 50 free designs. You have also the opportunity to choose a commercial subscription service: "pro designs." Pricing during the beta period starts at $9/year for a single site. The plugin aims to have 1,000 commercial designs available to subscribers by November 2019. Since the beta period available just for a limited time, it can be a deal to have access to so many designs for such a low price.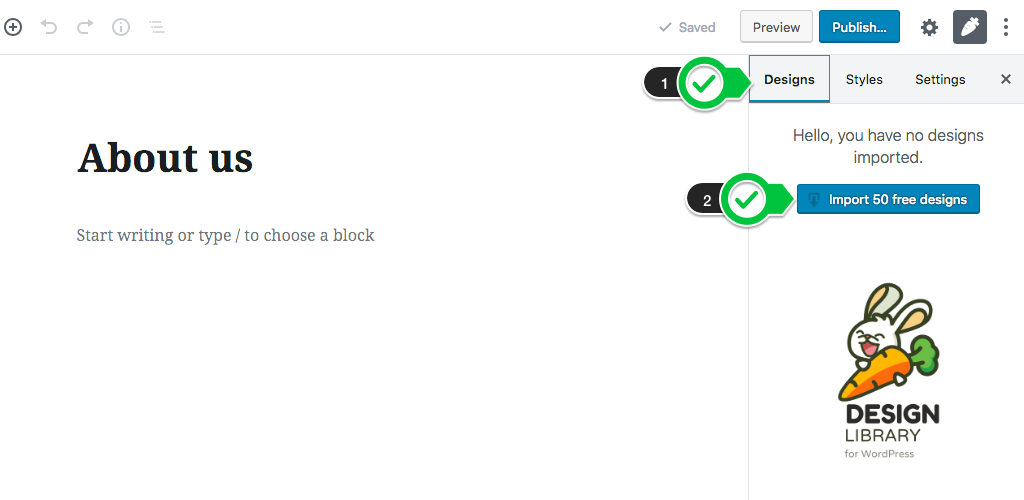 Plugin usage
The block designs can be loaded with one click: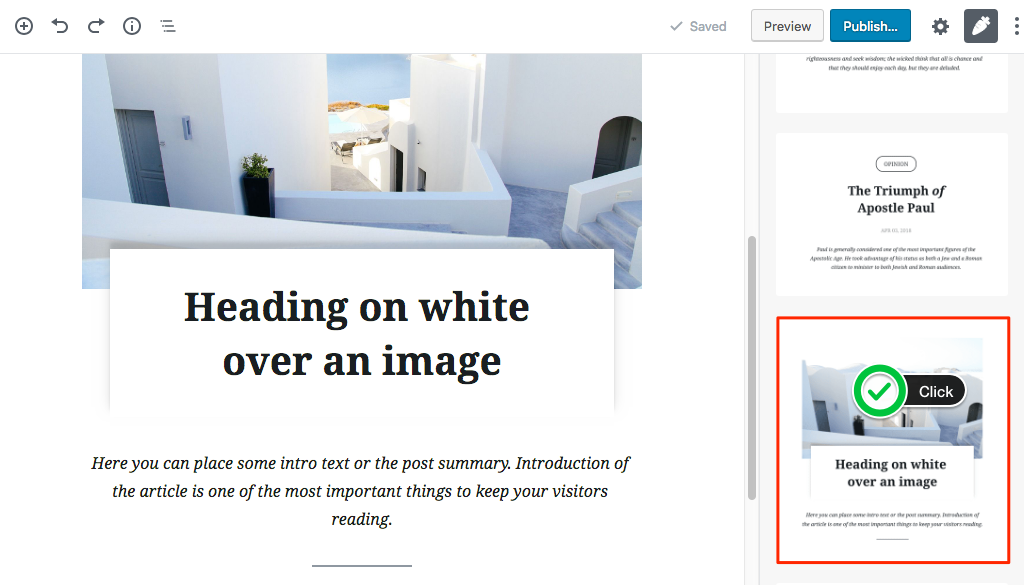 The conclusion
Many WordPress developers accepted the challenge and create themes and plugins compatible with Gutenberg or even dedicated to this new editor, enlarging its capabilities. This plugin is a great example of the interesting new product opportunities that Gutenberg has introduced by replacing tools that previously might have been built with widgets or shortcodes. Contrary to widespread views, a premium theme is not a must for an original layout or web design concept and that can be easily tested with this plugin.